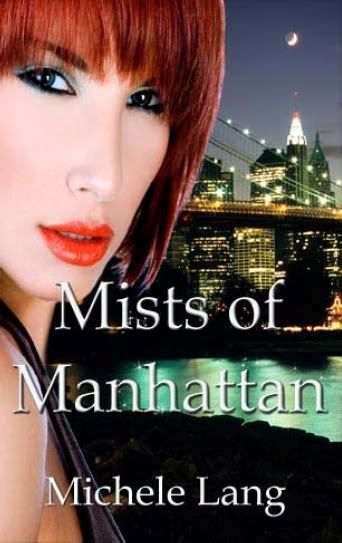 Mists of Manhattan
By:
Michele Lang
ISBN: 1601860129 (9781601860125)
Series: The Sacred Circle
Mists of Manhattan
Uptown Avalon (Coming soon)
Summary
:
This is a continuation of Ms. Pendragon. This particular book is about the conflict between Arthur and his son, Mordred, and so much more.
Review
:
This book is particularly hard to review due to fear of spoilers. Literally, this book may have been short but it was packed with action, emotion, twists and turns. When it comes to sequels we generally expect them to be worse than the original in this case it is continuation that definitely adds a stunning amount to the original story (Ms. Pendragon).
As far as the setting, New York, she did a great job melding the Mists and the Big Apple. All the fantasy that was added to the story was believable. I also like how she used that idea that you only see what you want to see.The story it self is "Wow!", I could not put it down. Everything you expected was turned on its head and I couldn't read it fast enough to find out how it would all turn out.
This book easily received its rating of five. You will gasp, cry, rejoice, and everything else in between.