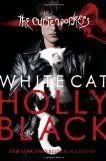 White Cat
By: Holly Black
ISBN: 1416963960 (9781416963967)
Series: Curse Workers
White Cat
Red Glove
Black Heart
Summary
from
GoodReads
:
Cassel comes from a family of curse workers -- people who have the power to change your emotions, your memories, your luck, by the slightest touch of their hands. And since curse work is illegal, they're all mobsters, or con artists. Except for Cassel. He hasn't got the magic touch, so he's an outsider, the straight kid in a crooked family. You just have to ignore one small detail -- he killed his best friend, Lila, three years ago.

Ever since, Cassel has carefully built up a façade of normalcy, blending into the crowd. But his façade starts crumbling when he starts sleepwalking, propelled into the night by terrifying dreams about a white cat that wants to tell him something. He's noticing other disturbing things, too, including the strange behavior of his two brothers. They are keeping secrets from him, caught up in a mysterious plot. As Cassel begins to suspect he's part of a huge con game, he also wonders what really happened to Lila. Could she still be alive? To find that out, Cassel will have to out-con the conmen.

Holly Black has created a gripping tale of mobsters and dark magic where a single touch can bring love -- or death -- and your dreams might be more real than your memories.
Review
:
The universe that Holly Black created was entirely believable and very well woven. What was really so different about this universe and our own was the use of touch. In our world touch is so important in communication, both the touch or lack there of. In that universe you don't touch unless you have to and that is only with gloves. As a matter of fact in the book Cassel says that touching without gloves was disgusting.
Holly Black did an amazing job in rounding out her characters. Even characters that seemed one dimensional eventually rounded out, even the cat. I laughed a little when I read her dedication to the cats in her books. Cassel's family is an odd mish-mash of similar but different characters. When I started this book I was thinking it was just going to be some sort of "normal boy encounters supernatural baddie overcomes and finds out he is stronger than he thought", and this book is some what like that but in a very mystery sort of way. You don't really realize who is the big bad until the end and even then you still aren't sure if the big bad is really a big bad. The reason for this is that some of the big baddies in this book were very like Jessica Rabbit in
Who Framed Roger Rabbit
, "I'm not bad. I'm just drawn that way." in that they are redeemable.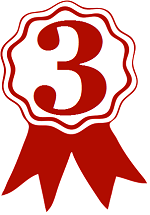 All in all, this book was very enjoyable because it kept you guessing what was really going on and made you wanting more. So I rate this book at a three, because I would read an excerpt because this book isn't for everyone. Also some of the jumps in the characters were a little hard to believe. I would definitely suggest this book to someone who enjoys young adult urban fantasy with a dose of mystery thrown in. I am looking forward to more in this series.