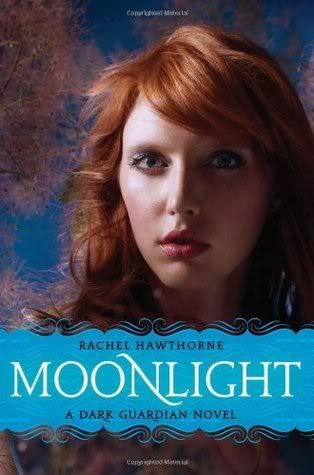 Moonlight
By: Rachel Hawthorne
ISBN: 0061709557 (9780061709555)
Series: Dark Guardian
Summary
from the back of the book:
I see him and know what this turmoil inside of me means:
He's the one. My forever.
KAYLA is the nature lover, the all-American beauty who can't understand why she's so drawn to distant, brooding Lucas. Adopted as a young child, she has no way of knowing that she's inherited a terrifying—and thrilling—gene that will change her life forever.

LUCAS is dangerous, gorgeous...and a werewolf. As leader of the Dark Guardians, shape-shifters who gather deep within the state park, he has sworn to protect his pack. But when Lucas finds his true soul mate, his love could put them all in harm's way.

As Lucas and Kayla struggle with their feelings for each other, a greater danger lurks: Humans have discovered the Dark Guardians and are planning their destruction. Kayla must choose between the life she knows and the love she feels certain is her destiny.
Review
:
When it comes to werewolves in story we are all looking for an element of believe-ability as well as the magic and I think that Rachel Hawthorne pulled it off. Her werewolves are basically people who care certain genes as opposed to being turned but she also allows a little magic in with the love interests. Love in this story is not perfect which is great because how can we appreciate something that comes too easily. Also the love part of this story is very sweet and cute.
This story is told from the point of view of Kayla which is nice about this view is that you can see Kayla really growing as a character through her observations. The conflicts are also well paced so that the reader isn't in constant action nor not enough. Also her characters aren't infallible! However, the conflicts in this story were well done even if they have sadly been used too often but what was nice is that the characters fail sometimes. In a young adult, that factor is really important because it shows that things aren't the end of the world no matter how big they seem at first. The group dynamics in this book weren't really there until the end and even then they are only briefly touched upon. I expected a little more interaction out of the girls in this story because in real life (as we women/girls know) your friends are always in your business and giving advice.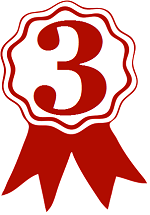 Overall, this story was interesting. If I were to compare this to
Claire de Lune
this story although not all that different from other werewolf stories didn't come off as trying too hard to be different and chopping up the story. This story was smooth, had good conflicts, as well as had a couple of morals. This is a good introductory story to a series but I wish there was a little more to it, which has me rating it a low three but a three nonetheless.