A New Birth of Freedom: The Visitor
By: Robert G. Pielke
ISBN: 978-1936021239
Series: A New Birth of Freedom
The Visitor
The Translator
The Historian
Summary
:
It has taken centuries to recognize that all humans possess certain unalienable rights. There will come a time when we have to consider whether others deserve those rights as well.
That time will come on July 3, 1863.
When a stranger carrying a shiny, metallic valise steps aboard a train carrying Abraham Lincoln home from a two year stint in Congress, everyone stares, wondering about the stranger's odd clothing and strange footwear with the word Nike emblazoned on them.
When the strange man shows up in Lincoln's office at the White house 14 years later, still wearing the same clothes, carrying the same valise and looking not a day older, the president and his staff know something is odd.
But when Edwin Blair opens his valise and projects a 3D image of the Earth on Lincoln's wall, then proceeds to tell a fanciful tale about time traveling aliens preparing to land at Gettysburg on July 3rd, they are sure they've met a lunatic.
Unfortunately for them, they're wrong.
Review
:
A New Birth of Freedom is a science fiction that throws history through a loop. We follow Edwin Blair back in time to the Civil War era where he meets some of history's leading gentlemen of the day. What is unique about our Mr. Blair is that he isn't an adventurer or a scientist, he is a history professor on a mission to save the world in his time.
In Mr. Blair's time aliens have descended on the planet and have wiped out our resources. These Pests (the aliens) are almost impossible to beat because they can travel in time and have devastating weapons. Their only recourse was to send them back in time to a place they are unfamiliar with and thus they came to the Civil War era.
This adventure through time is extremely interesting and exciting. I love the historical anecdotes that we get through out the story which really brought the historical characters to life. I love how Lincoln's character is displayed as an extremely clever and humorous man who is also down-to-earth. General Lee is also seen as the perfect southern gentleman who is also very sharp witted. The story itself is very intriguing and I couldn't stop reading it, one thing after another kept happening and adding another layer to the story. This is definitely one of the better historical fictions out there. One of the ways I judge a book is whether or not I would add it to my permanent collection which in this case is a resounding yes. I happily give this book a five and look forward to the next chapter for like most good books this one ended our characters in quite a predicament.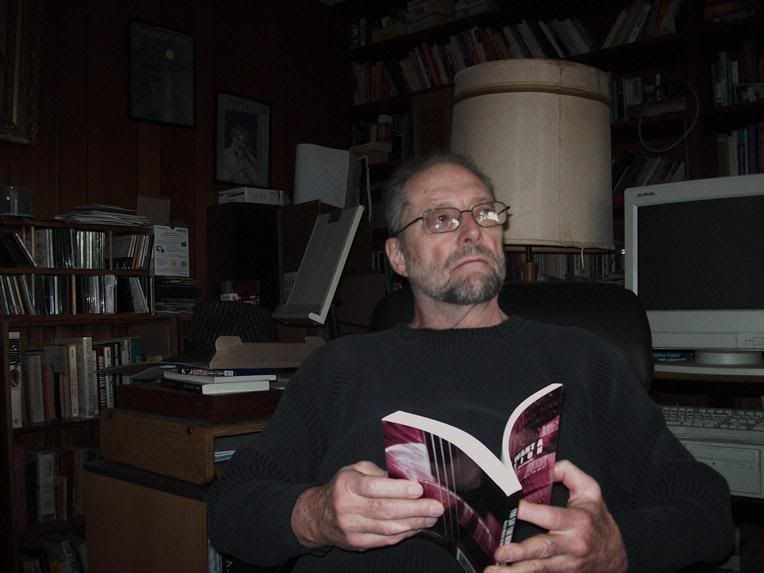 Robert G. Pielke's Bio
:
Robert G. Pielke, a native of Baltimore, Maryland, now lives in Claremont, California. He earned a B.A. in History at the University of Maryland, an M. Div. in Systematic Theology at the Lutheran Theological Seminary at Gettysburg, and a Ph.D. in Social Ethics from the Claremont Graduate School.
He taught on ground and online for countless years at George Mason University in Virginia, El Camino College in California and online for the University of Phoenix. Now happily retired from "the job," he is doing what he always wanted to do since he wrote his first novel at ten in elementary school. It was one paragraph, three pages long and, although he didn't know it at the time, it was alternate history.
His academic writings have been in the area of ethics, including a boring academic treatise called Critiquing Moral Arguments, logic, and popular culture. Included in the latter is an analysis of rock music entitled You Say You Want a Revolution: Rock Music in American Culture. He has also published short stories, feature articles, film and restaurant reviews. His novels include a savagely satirical novel on America and its foibles, proclivities and propensities, Hitler the Cat Goes West, and an alternate history, science fiction novel, The Mission.
Most recently, he has updated and revised his book on rock music, which is being republished by McFarland & Co.
He swims daily, skis occasionally, cooks as an avocation, watches innumerable movies, collects rock and roll concert films, is an avid devotee of Maryland crabs and maintains a rarely visited blog filled with his social and political ravings. His favorite film is the original Hairspray; his favorite song is "A Day in the Life"; his favorite pizza is from the original Ledo Restaurant in College Park, MD; and he is a firm believer in the efficacy of "sex, drugs and rock and roll." Somehow his family and friends put up with him.