The Second Half Of Life
By: Sionna Cailey
ASIN: B0043M4NX6
Summary
as per Amazon Digital Services:
Tequila, magic and rock and roll set the stage for midlife rebellion when the Committee for the Disaffected decides that the ancient art of witchcraft is the only way to rev up their boring small-town lives. Aidan, Kathy and Diana soon discover they're not the only witches in town, and the local coven holds the secret to a cursed stone, inhabited by a demon that will grant your heart's desire. This demon is a sultry succubus that wants to know what's in it for her, and she doesn't give you what you wish for; she gives you what she thinks you deserve.
Aidan desires the attentions of a handsome young musician, only to discover that he was already in love – with his bandmate. Kathy longs for financial security, but when fortune strikes, it reveals her husband's true nature. Longing to be a respected author, Diana becomes an overnight success – but it's her kinky erotica that everyone wants, and her humiliated husband decides to put his foot down.
Magical wishes always come with a high price tag – and they're just not sure they can afford it.
Review
:
The Committee for the Disaffected is described as a search for personal growth and enlightenment usually in the company of tequila and debates. Their story begins with how Aidan, Kathy and Diana came to their disaffected status and how they have previously tried to grow beyond it. Each of these women definitely personify how many people either feel or have felt at some time or another in certain situations. The trials and tribulations of the characters lives are all real situations that people have dealt with which makes the characters more real as well.
This book is the first in a long while that has had to do with fictional witchcraft that I have enjoyed. Most often these type of books fall into the
The Craft
sort which is purely stereotypical and fun, but doesn't make a story that will stick with you. The much more down to earth
Practical Magic
sort makes the story more believable and this makes it stick with you.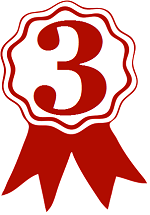 Sionna Cailey did such an amazing job subtly crafting common themes in an unique way. The magic in this story was actually the realization that even in what seems to be drab existence there is still a spark of the unusual. I also enjoyed how Sionna Cailey seemed to tell the story through the secondary characters instead of the main characters. The main characters instead of being the driving force they only occasionally made great leaps. The secondary characters kept the story moving and helped the characters grow. Overall, I give this story a high three due to it being more reminiscent of
Practical Magic
and the unusual story telling.