The Surgeon
By: Tess Gerritsen
ISBN: 055381706X (9780553817065)
Series: Rizzoli & Isles
The Surgeon
The Apprentice
The Sinner
Body Double
Vanish
The Mephisto Club
The Keepsake
Ice Cold
The Silent Girl
Last To Die
Die Again
Summary
via
GoodReads
:
A serial killer is on the loose in Boston. The victims are killed in a particularly nasty but skillful way that it becomes apparent that the killer obviously has medical knowledge and has been dubbed "the Surgeon" by the media. Detectives Thomas Moore and Jane Rizzoli of the Boston Homicide Unit have discovered something that makes this case even more chilling. Years ago in Savannah a serial killer murdered in exactly the same way. He was finally stopped by his last victim, who shot him as he tried to cut her. That last victim is Dr. Catherine Cordell, who now works as a surgeon at one of Boston's prestigious hospitals and she is the only person who can help the police catch this copycat killer. Or is it a copycat?
Review
:
This book first caught my attention when I was reading another blog,
The Writer's Forensics Blog
. They covered Tess Gerritsen's latest release Ice Cold and interviewed her. I had also heard about her through
TNT
's upcoming series about
Rizzoli and Isles
. Personally, I can't resist books to begin with but add in a television series or an internet series and I am hooked (as long as its good). I always read the series or books before I see the media version because sometimes the series or movie just isn't worth it. For example, when it comes to True Blood versus Charlaine Harris's Southern Vampire Series, the books win every time (will cover this at another time).
When I decided to read this book I went into it completely fresh, I didn't even read the book flap, and I am really glad I did. I often find that summaries (like the one I edited above) and some reviews often give away the whole story especially when it comes to mysteries and suspense. The whole point of this genre is to knock you on your butt and make you take notice, you are the eyewitness and dectective. Tess Gerritsen to me is a master of this! She gave great details and insights that made this story so real your imagination will have you gasping.
The detectives in this book were great. Detective Thomas Moore was very much a knight in slightly-dented armor. He was very chivalrous but at the same point real which I found pleasantly surprising. I find anytime you start with a stereotype it's very easy to loose yourself in making the character more imaginative than real. Jane Rizzoli was particularly interesting because she was a tomboy character but in some cases she was more feminine than many realize. I particularly like how Tess Gerritsen brought the issue of gender in the police force to the front and showed what it does to all involved.
***SPOILER ALERT***
Ignore the following paragraph unless you want to know about the killer. (If you want to know, just highlight below)
The killers in this book were different than in many mystery/suspense books I have read in that it was a pair. This isn't shocking on it's own but when you look at the psychology of what makes a duo in the serial killer world, it makes you wonder how. Not only was this duo unique but the way Tess Gerritsen pulled it off was also different. In Tess Gerritsen's duo, there wasn't a master-submissive relationship rather two relatively equals working towards the same end. What I didn't like about them was that when the profiler discusses the killers. Tess Gerritsen made the profiler seem very ghoulish which seemed very stereotypical and really took away "insert unnamed something" from the book. However, the killers were well done. The insights Tess Gerritsen added from the killer's stand point add a great deal of depth to the story not only for what they revealed but also due to the fact it seemed like a completely different person writing this part of the story.
***End Spoiler***
In general, if you haven't read this book yet you will really enjoy the killer and how Tess Gerritsen incorporates them into her story.
What I didn't like about this particular story is that it was almost too graphic at certain points. Yes, Tess Gerritsen had to go into detail so we understand the scene and what the murder was like. But, not to the point where I am wincing as if I am watching
Saw
. And just so you, my fellow readers, know I am no light weight when it comes to gore.
Another thing I was not especially thrilled with is the romance in the background. It seemed to have no real bearing on the story or plot but rather as a throw-in to fill up some gray area. The romance was done nicely but not very realistic or particularly captivating.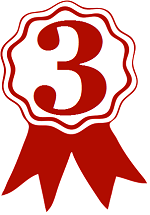 Although the story was good and the mystery intriguing, there are parts of this story that made reading this book difficult. Which leads me to give this story a rating of three. The big reason I finished reading this story was not really the enjoyment of the story but rather just to reach the end so I can find the answers to the remaining questions. In the future, I may pick up another book in this series but I think I will skip ahead a little due to this first story seeming to run out of gas about half way to the finish line.