The Complete Book of Tarot Reversals
By: Mary K. Greer with forward by Barbara Moore
ISBN: 1567182852 (9781567182859)
Series: Special Topics In Tarot
The Complete Book of Tarot Reversals: Mary K. Greer
Tarot For Self Discovery: Nina Lee Braden
Tarot & Magic: Donald Michael Kraig
Designing Your Own Tarot Spreads: Teresa Michelsen
Tarot & Dream Interpretation: Julie Gillentine
Tarot Tips: Ruth Ann & Wald Amberstone
Understanding The Tarot Court: Mary K. Greer & Tom Little
Past Life & Karmic Tarot: Edain McCoy
Tarot Outside The Box: Valerie Sim
Review
:
Mary Greer did a good job with this book. I like how she covered this topic because most of the time tarot reversals are like the ugly stepchild, no one wants to say anything about them. When reading this book I noticed I got the most out of the first couple of chapters than the rest of the book. I think this is mainly because of my approach to tarot and my experience. I believe that you can refer to books but it is your job to make the final verdict and if that is really what the cards are saying.
What is good about this book is that Mary Greer really broke down many of the most popular ways to read reversals. Her list seems to be a nice clear list that a reader will have no problem understanding. However, this is still not really what I took away from this book no matter how interesting this may be.
What I took away from this is two things. One being the following quote:
"The Hanged Man epitomizes the nature of reversed cards. As Mary writes, this card is about "total surrender to an opposing point of view, reversing your consciousness, and imagining differently." I am reminded of a scene from the movie, The Dead Poets Society. Actor Robin Williams plays a teacher who urges his students to stand on their desks, simply to see the room from a different point of view. That's what reversals can do. Sometimes that's what we need."
-Barbara Moore, October 2001
I simply loved
The Dead Poets Society
and Robin Williams (he is my favorite comedian). I think Barbara Moore must be on my wavelength because I have used this example to explain the Hanged Man many, many times so its nice to see it in a book.
The second being the ideas behind illness, reversals, and remedies.
"Traditional interpretations of reversals usually include illness. This makes sense because reversals suggest that an adjustment needs to be made, and stress is the body's response to adjustment and change... [and that]* sickness is thought to be a positive messenger that says you need to rebalance..."
Thus turning illness or reversals into remedies, a positive thing instead of a negative is an amazing concept. For many readers be they beginners or experienced sometimes having negative news is really hard but the ability to change the wording and turn it into a positive thing is great. I know that when I do readings many of my clients gasp when they see a reversal and the obvious major arcana cards maybe this will help in a way that requires less explanation and more thorough understanding.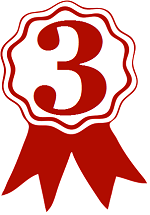 In this way Mary Greer did a great job on this book but, it is more for beginners once you get passed the two sections I mentioned. So if you are first coming to tarot and have made the time and figured out the upright meanings but have great difficulty with reversals this book is for you! Beginners remember all the books in the world can not tell you everything about Tarot it is a life long study with much introspection. This book I say deserves at three. A relatively decent book for the experienced and a good book for beginners.
* brackets mean I added my own words.